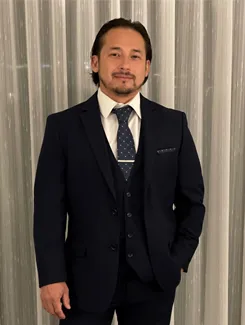 Meet Our Chiropractor
Dr. Jesus Tomas Medina was born and raised in Laredo, TX. He received his Bachelors of Science degree in Biology from the University of Texas at San Antonio. He then attended Palmer College of Chiropractic Florida in Port Orange, FL where he received his Doctors of Chiropractic degree in 2006.
Dr. Medina has years of experience working in offices in Laredo, TX, Round Rock, TX as well as the Rio Grande Valley. He has even provided chiropractic services to the people of Cochabamba, Bolivia, and Piedras Negras, Mexico as part of his passion to help people thru chiropractic care. In 2012, Dr. Medina opened Spineworks Chiropractic in McAllen, TX where he served the RGV community.
Dr. Medina truly believes that everyone can benefit from chiropractic care. Chiropractic care can help you feel better, have less pain, feel less stressed, and improve the quality of your life. Whether you had a recent injury, been in a car accident, or you have had the pain for years, chiropractic care has helped many people and it can help you.